by stephanie P
January 13th, 2010
I love celebrities. New York is the perfect city for me because if you're paying attention you can always spot someone famous. So, you can imagine my excitement when I heard about all the cool girls coming out to our Twinkle Pop-Up Shop party at Cadillac's Castle! Among the guests were Alexis Bledel, (who is so gorgeous!) Katrina Bowden from 30 Rock, Erin Lucas from the first season of The City, Yin Chang (Also known as Nelly Yuki from Gossip Girl) Kelly Bensimmon from Real Housewives, supermodel Veronica Webb and Shailene Woodley from Secret Life of the American Teenager. Erin and I chatted about her mint green mani (she said she hates dark nail colors because they always chip) and I was surprised at how friendly everyone was! Not bad for a day in the life of a lowly intern!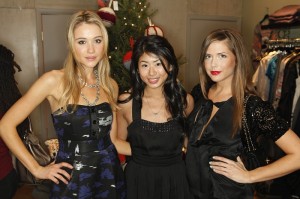 Katrina Bowden, Yin Chang and Erin Lucas Pose by Twinkle's Christmas Tree.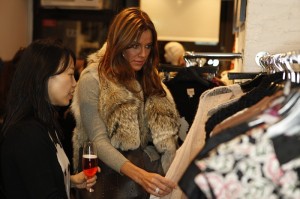 Kelly Bensimmon shopping the Pop-Up Shop.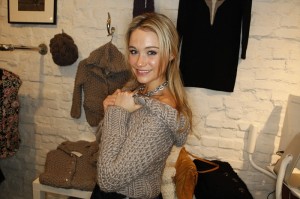 Katrina Bowden loves Twinkle's Chunky Knits!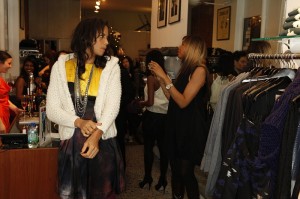 Veronica Webb trying on a Chunky Knit hoodie.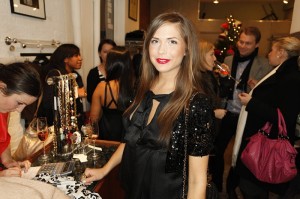 Erin Lucas picked up some flirty blouses.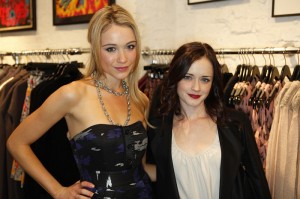 Katrina Bowden and Alexis Bledel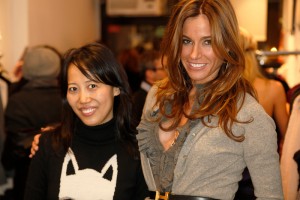 Wenlan with Kelly Bensimmon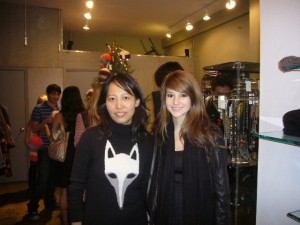 Wenlan with Shailene Woodley