by Aasha
October 22nd, 2009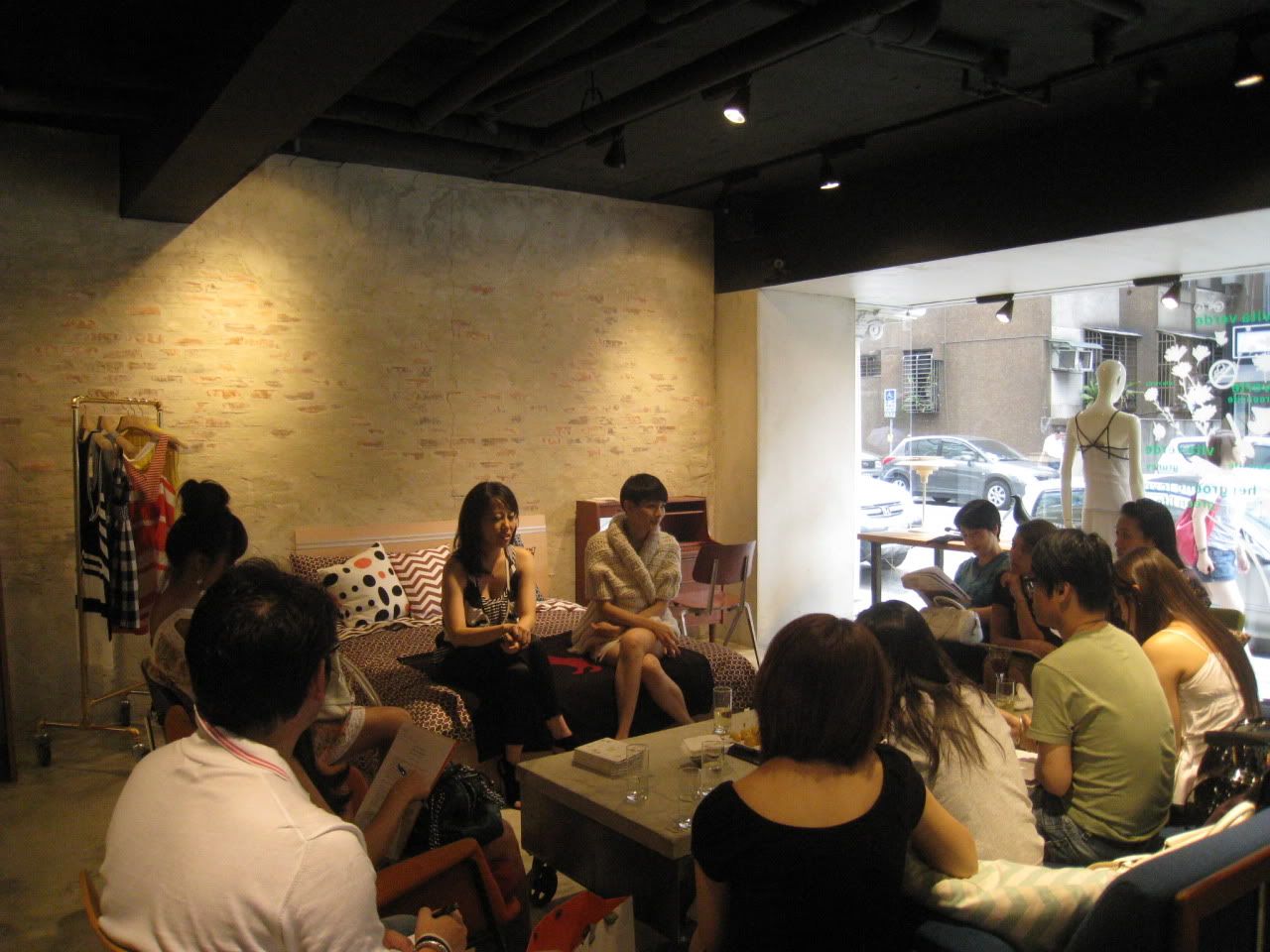 As a PR, I know every successful event involves lots of detail, communication, time, and energy to accomplish in order to make it work out smoothly. Therefore when I found out (at end May) that Wenlan is coming to Taiwan in July— to be honest, I was really stressed out since there's only a month to plan and prepare. My biggest concern was how and what is the best way to introduce Twinkle By Wenlan to the media and the public during this short amount of time. After several meetings, we came up with the idea to hold a seminar at Xue Xue Institute (an institute in Taipei for creativity, culture, and aesthetic) which Wenlan can share her experience of become a fashion designer, and how she overcome difficulties to establish a fashion brand in New York to people who are interested in fashion in Taiwan. At that day, even under the condition of adjusting the jet lag, Welan still gave a really inspiring and meaningful speech.
During these 6 days working with Wenlan, I was amazed by her hardworking, professional attitudes and efficiency. No matter when she's facing the press discussing her design concepts, or at the VIP trunk show suggesting different customers the best style for them, she always had her big smile on. Although with a series of media interviews and busy schedule, she never lost her patience and energy. Through working with Wenlan and discovering her great passion towards fashion and the never-give-up attitude, I realized all my concerns during the past month were just unnecessary. After all, we felt really honored to be able to introduce Wenlan and Twinkle by Wenlan to Taiwan's fashion media. Moreover, the experience of having Wenlan here at Taiwan inspired Level 6ix in many different ways. We are looking forward to continue working with Wenlan again.
Thank You ~Wenlan !!!
Level 6ix Perry.