by Karina Peng
August 1st, 2008
Early Sunday morning, there's nothing like playing with your kids in the newly renovated playground in central park. Enjoy the endless fun in the sprinkle pool and swing. Explore the architectural artworks in the sandpit, while relaxing under the sun.
Make sure to bring sun block for kids, a spacious, waterproof picnic mat, different sized buckets, and plenty of beach towels.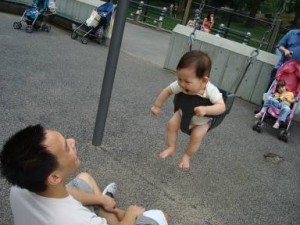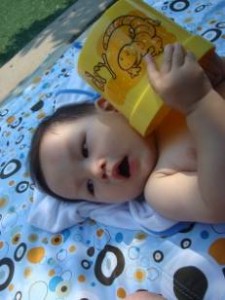 I love spending an early afternoon at the kid-friendly Landmarc restaurant, located in the Time Warner Center. Children's meals are all served with a healthy side of carrot sticks. Parents can enjoy the spacious dining area and spend some quality time with their loved ones. In the City, it's not that easy to find quality food that's affordable. Landmarc's got it all covered. All you need is a big appetite.
The cotton candy is delicious! After the meal, be sure to order some for you and your kids!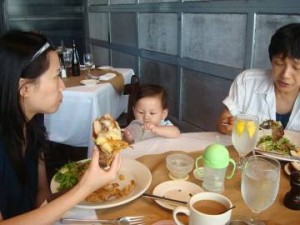 I like to get my weekly grocery shopping out of the way at Whole Foods Market. You can get organic, homemade baby foods. Browse through the rows of organic baby's products that can help protect your kids' delicate skin and hair from the harsh sun.
Keep a baby carrier or stroller by your side, in case your kid decides that he's too tired to walk. Make sure the stroller's thin enough so that you have enough room to pass the crowded aisles.
With a refreshing cup of Pinkberry's original yogurt and fresh fruit, I like to end my day with a nice walk. Who can resist the City's beautiful sunset?
Go home and prepare a fresh organic dinner for your family.
Tuck the kids into bed. Then, for some downtime, go out and enjoy a movie. All you need is a peaceful mind.