Monday, July 14th, 2008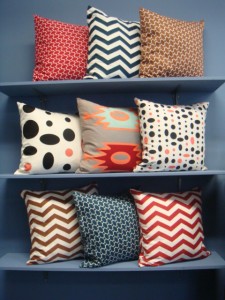 It is better to go against the grain when it comes home designs. The same way that people create a work of art with their living room couches, you can use throw pillows to decorate bookshelves, as illustrated in the two photos above.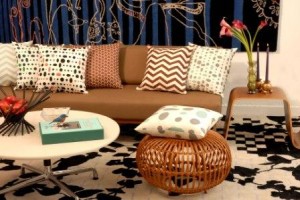 The Zig-Zag throw pillows in brown, crimson, and navy, and Lego throw pillows in brown, crimson and, navy, bring symmetry to a bare room. The Ikat throw pillows in charcoal, tangerine, and French grey bring a hot, Aztec mood.